PEAKS User Meeting
Sunday, June 4, 2017
Hyatt Regency Indianapolis
1 South Capitol Ave.,
Indianapolis, IN, 46204, USA
Time: 12:00pm – 4:00pm
Join us for a complimentary lunch to celebrate the 65th ASMS Conference in at our annual PEAKS User Meeting on Sunday, June 4th. This year, our guest speakers will present their exciting work using PEAKS software. To conclude the meeting, the PEAKS team will be presenting what's to come for the future of PEAKS products, including: PEAKS Studio, PEAKS Online, PEAKS AB Software & Antibody Sequencing Service.
Guest Speakers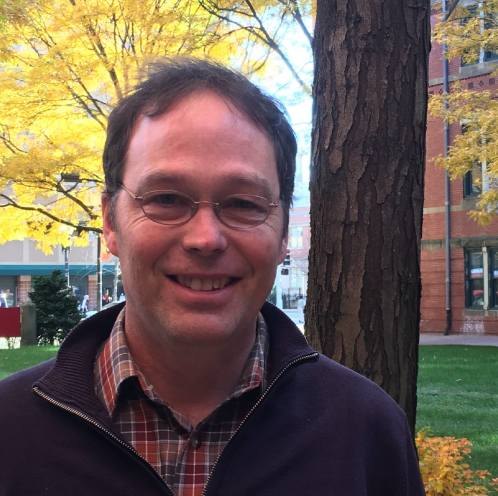 "Shedding light on the dark proteome: Roles of glycosylation in human diseases"
Dr. Joseph Zaia, Ph.D
Associate Director, Center for Biomedical Mass Spectrometry
Boston University School of Medicine
"Discovery of novel antimicrobial peptides by large scale analyses and de novo-assisted sequencing using electron transfer dissociation mass spectrometry"
Dr. Barney Bishop, Ph.D
Associate Professor, Department of Chemistry & Biochemistry
George Mason University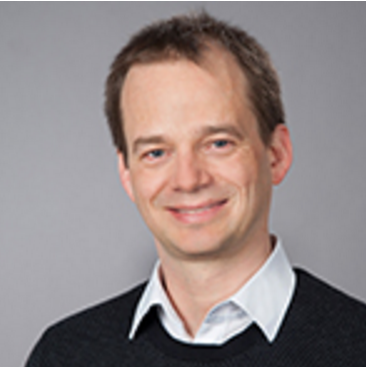 "Analysis of MHC ligands by mass spectrometry with DDA and DIA approaches"
Dr. Stefan Tenzer, Ph.D
W2-Professor for Quantitative Proteomics & Head of Mass Spectrometry Core Facility
Johannes Gutenberg-University of Mainz
Collaborative Posters
MP 306 – Top-down Neuropeptide MALDI Imaging MS on FFPE Sections with High Mass Resolution and MS/MS Capabilities: Towards True "Mass Spectrometry Histochemistry"; Peter D. Verhaert1; Shane R. Ellis2; Martin R. L. Paine2; Dan Maloney3; Ron MA Heeren2; 1 Delft University of Technology, DELFT, Europe; 2 Maastricht Multi-Modal Molecular Imaging (M4I) Institute, Maastricht University, Maastricht, Netherlands; 3 Bioinformatics Solutions Inc, Waterloo, ON, Canada
ThP 599 – A General Optimized Protocol for Sequence and Glycoforms Characterization of Monoclonal Antibodies; Modupeola A Sowole1; Lin He2; Baozhen Shan2; Gilles A. Lajoie3; 1 University of Western Ontario, London, ON, Canada; 2 Bioinformatics Solutions Inc, Waterloo, ON, Canada; 3 University of Western Ontario, London , ON, Canada
ThP 655 – De Novo Sequencing Of Multiple Myeloma Immunoglobulin Heavy Chain CDR3 Clone From A Polyclonal Background; David H. Tse1, 2; Benson M. Linda1, 3; Benjamin J. Madden1, 3; Renee C. Tschumper1,4; Diane F. Jelinek1, 4; Angela Dispenzieri1, 5; K. Ilker Sen6; Baozhen Shan7; H. Robert Bergen, III1, 2, 3; 1 Mayo Clinic, Rochester, MN; 2 Dept. of Biochemistry and Molecular Biology, Rochester, MN; 3 Mayo Proteomics Research Core, Rochester, MN; 4 Dept. of Immunology, Rochester, MN; 5 Dept. of Hematology, Rochester, MN; 6 Protein Metrics Inc., San Carlos, CA; 7 Bioinformatics Solutions Inc, Waterloo, ON, Canada
BSI Posters
TP 052 – Antibody Sequence Validation by Peptide and Disulfide Bridge Mapping; Yi Liu1; Lei Xin2; Baozhen Shan2; Kaizhong Zhang1; 1 University of Western Ontario, London, ON; 2 Bioinformatics Solutions Inc, Waterloo, ON, Canada
ThP 322 – Monoclonal Antibody de novo Sequencing by Deep Learning; Hieu Tran1; Xianglilan Zhang1; Lei Xin2; Lin He2; Baozhen Shan2; Ming Li1; 1 University of Waterloo, Waterloo, ON, Canada; 2 Bioinformatics Solutions Inc, Waterloo, ON, Canada
MP 311 – Modeling EThcD Spectrum with Linear Discriminant Function for Peptide Identification; Lei Xin1; Wen Zhang1; Baozhen Shan1; 1 Bioinformatics Solutions Inc, Waterloo, ON, Canada
TP 088 – N-linked Glycan Profiling for Monoclonal Antibodies using Bottom-Up and Middle-Down LC-MS Approaches; Lin He1; Jonathan Krieger2; Paul Taylor2; Baozhen Shan1; 1 Bioinformatics Solutions Inc, Waterloo, ON; 2 Hospital for Sick Children, Toronto, ON, Canada