Configuration
Designed for integration into existing and customized analytical pipelines using standard protocols.
The workflow includes configurations of MS file loading, search types, parameters, protein/peptide filtration, and result exporting, is customized by users and stored in a template file. To run PEAKS CMD tasks, users can easily create new (or edit an existing) template files for immediate, recurring or future use.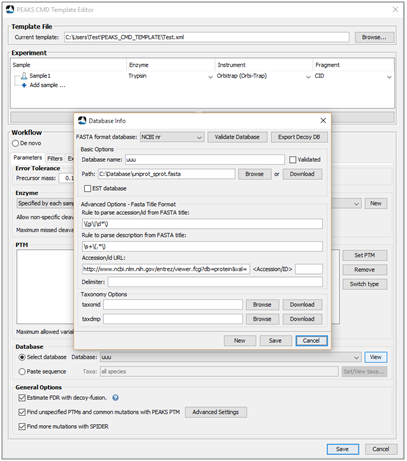 License Information
The PEAKS CMD license can be scaled to address your lab's requirements.