Antibody Sequencing Service

BSI has developed the proprietary de novo antibody sequencing technology, based on our PEAKS AB Software, to sequence antibodies. Our services consist of full length heavy and light-chain antibody sequencing for all species, isotypes and allotypes. Numerous successful cases from our antibody protein sequencing service have confirmed 100% accuracy and 100% coverage. Satisfaction is guaranteed to meet our customers' needs.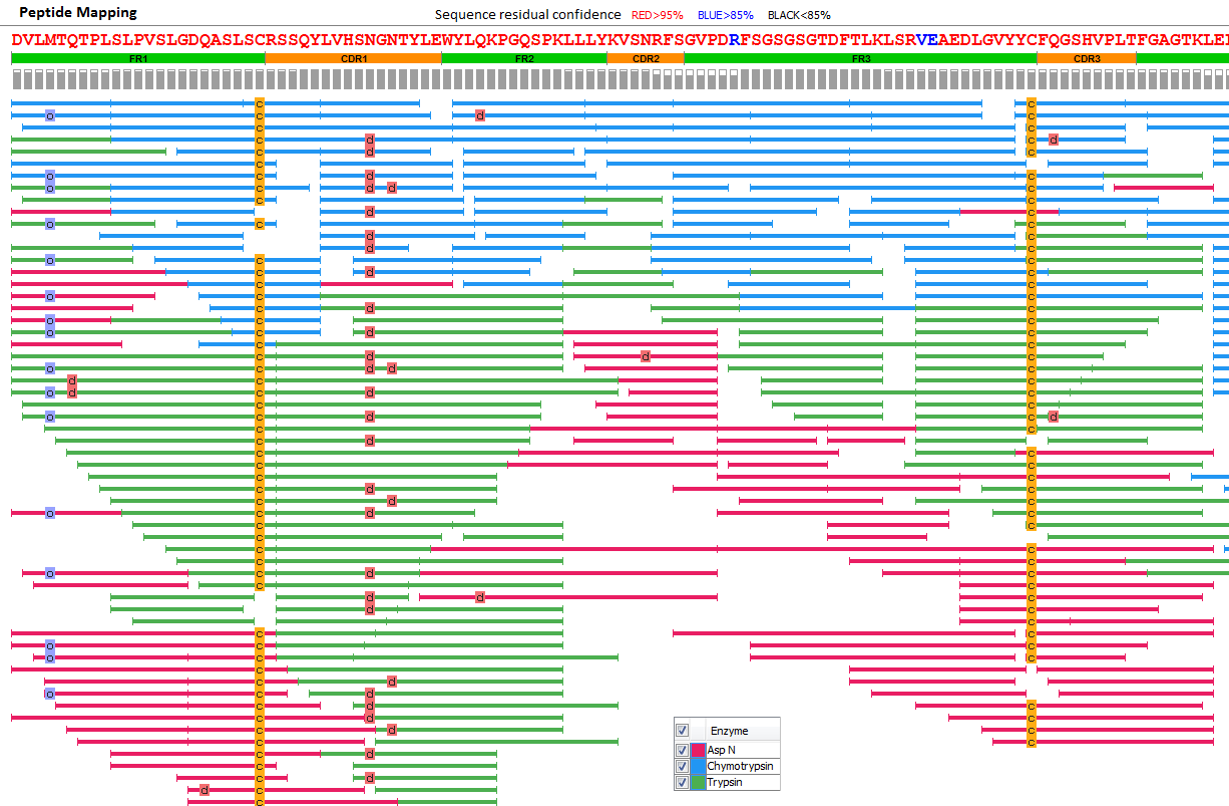 100% Sequence Coverage

Our Antibody Protein Sequencing Service guarantees each amino acid is typically mapped with more than 20 peptides. The peptide mapping in the left is obtained using our PEAKS AB Software at 0.1% of FDR at peptide-spectrum level. Each bar under the sequence denotes a peptide identified from the MS/MS data and the color represents a specified enzyme used for sample digestion.
100% Sequence Accuracy

The Antibody Protein Sequencing Service carries out quality control at the amino acid level based on the de novo sequencing result. Direct fragment ion evidences from MS/MS data are required for each amino acid in the assembled protein sequences.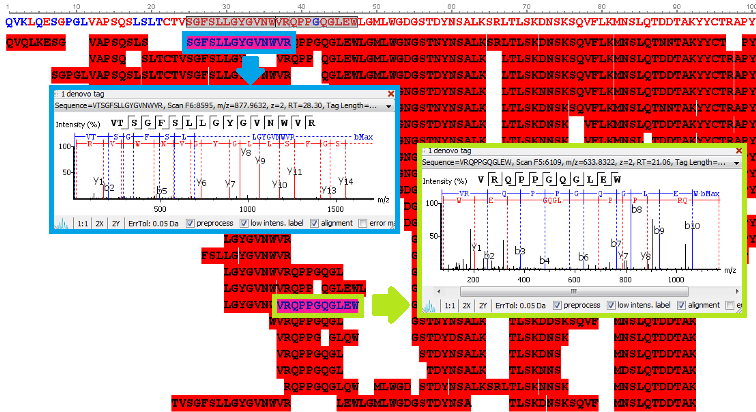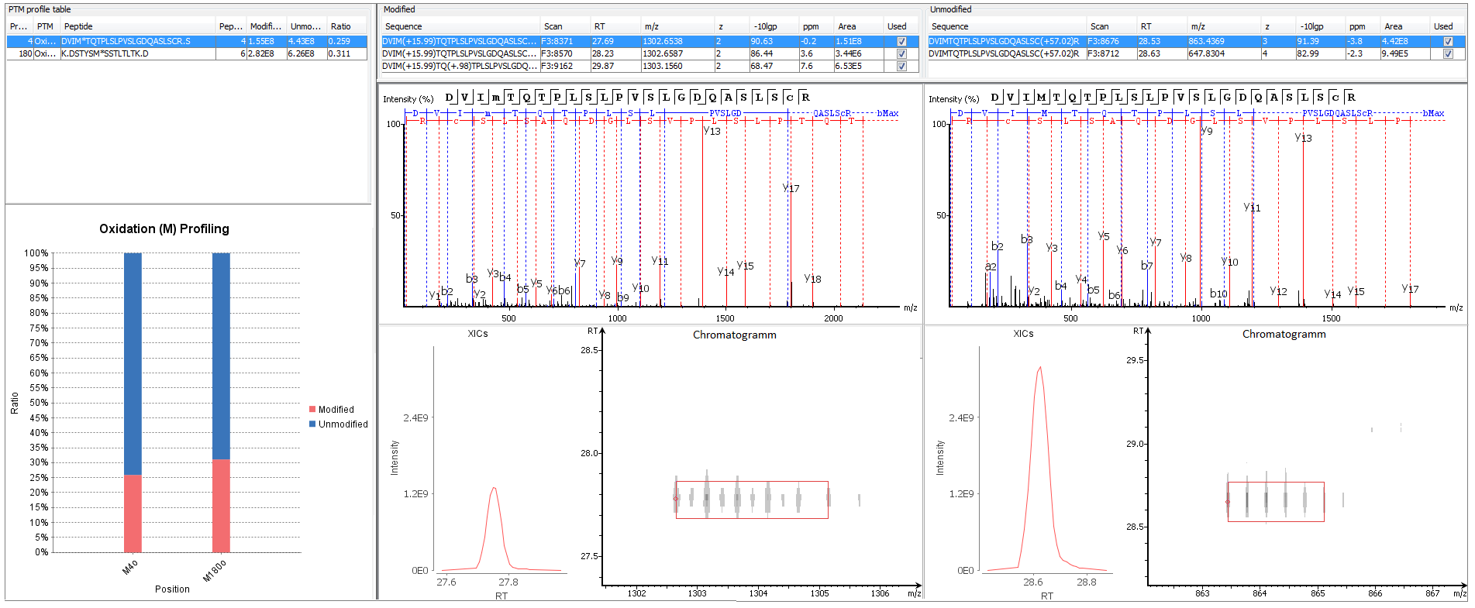 Modification Analysis

The Antibody Protein Sequencing Service provides qualitative and quantitative analysis for post-translational modifications (PTMs) and sequence variants. The screenshot illustrates a PTM analysis result using our PEAKS AB Software.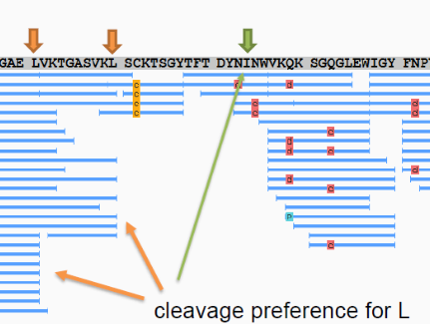 Leucine & Isoleucine Differentiation
The Antibody Protein Sequencing Service differentiates leucine and isoleucine residues based on the enzyme cleavage preference and homology database statistics.