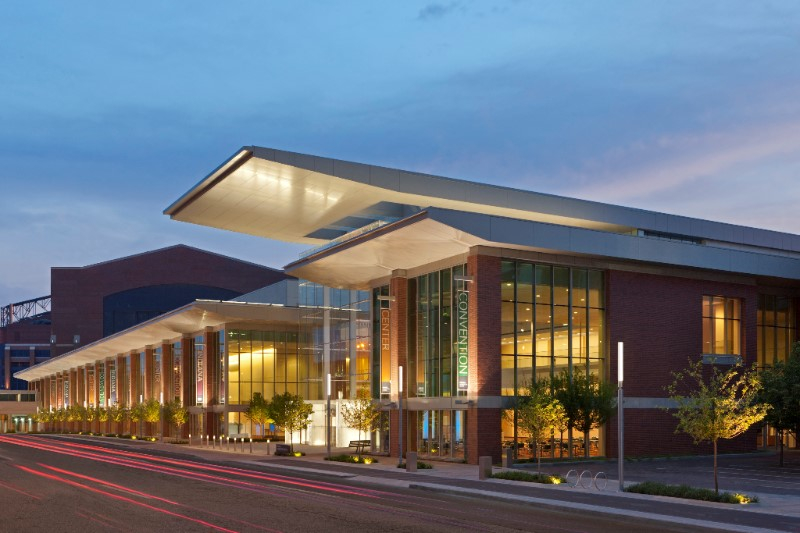 PEAKS User Meeting at ASMS 2017
Join us for a complimentary lunch to celebrate the 65th ASMS Conference in at our annual PEAKS User Meeting on Sunday, June 4th. Our user meeting will take place at the beautiful Hyatt Regency from 12:00PM to 4:00PM.

This year, we are privileged to have Dr. Joseph Zaia (Boston University School of Medicine), Dr. Barney Bishop (George Mason University), and Dr. Stefan Tenzer (Johannes Gutenberg-University of Mainz) join us, to present their exciting work using PEAKS software. To conclude the meeting, the PEAKS team will be presenting what's to come for the future of PEAKS products.
PEAKS Studio 8.5
PEAKS Online
PEAKS AB Software & Service
To register to the PEAKS User Meeting, click here.
"Shedding light on the dark proteome: Roles of glycosylation in human diseases"

Dr. Joseph Zaia, Ph.D
Associate Director, Center for Biomedical Mass Spectrometry
Boston University School of Medicine

"Discovery of novel antimicrobial peptides by large scale analyses and de novo-assisted sequencing using electron transfer dissociation mass spectrometry"

Dr. Barney Bishop, Ph.D
Associate Professor, Department of Chemistry & Biochemistry
George Mason University

"Analysis of MHC ligands by mass spectrometry with DDA and DIA approaches"

Dr. Stefan Tenzer, Ph.D
W2-Professor for Quantitative Proteomics & Head of Mass Spectrometry Core Facility
Johannes Gutenberg-University of Mainz
For more details about the PEAKS User Meeting, please visit our website.

We hope to see you all at ASMS 2017. You can also come see us at booth #508
Kind regards,