The team at Bioinformatics Solutions Inc. (BSI) is delighted to release PEAKS GlycanFinder, a comprehensive software for in-depth glycoproteomic analysis with glycan structural resolution. This standalone software solution utilises a glycopeptide-based approach to profile the glycoproteins from LC-MS/MS data and harnesses deep learning-enabled algorithms to resolve the ambiguity of glycosylation sites and glycan structures. PEAKS GlycanFinder integrates glycan database search and glycan de novo sequencing to facilitate the identification and quantification of N- and O-linked glycans.
PEAKS GlycanFinder Highlights
Both N-linked and O-linked glycans with structural resolution.
In-depth glycan site profiling with multiple enzyme digests.
Glycopeptide quantitative analysis with label free and labelling methods.
Glycan de novo sequencing for finding unknown glycans.
Graphic result views for easy validation.
Support of Orbitrap, timsTOF and ZenoTOF data.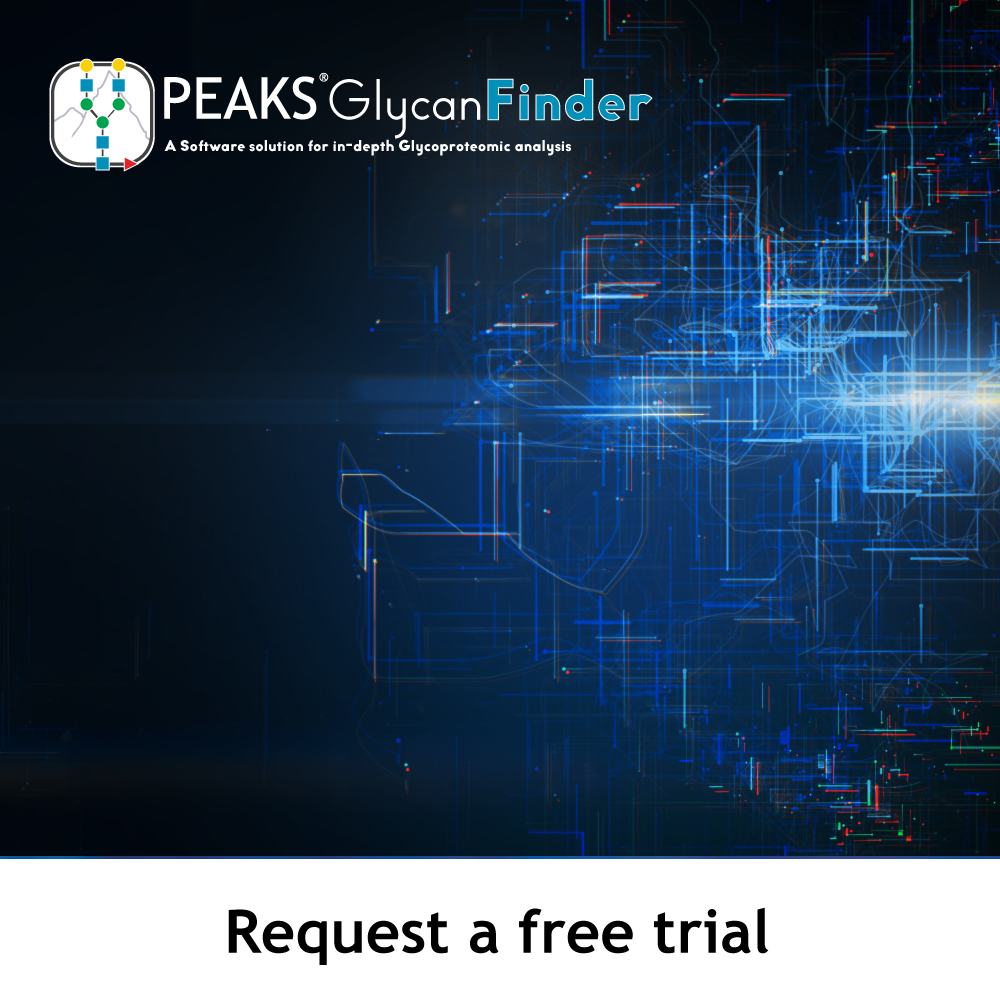 Learn more about the new PEAKS GlycanFinder and how this specialised tool will push new boundaries in the field of glycoproteomics!