Join us for lunch and social at Hyatt Regency Minneapolis hotel, for our annual PEAKS Users' Meeting on Sunday, June 5th from 12:00 pm to 3:00 pm. Immediately following the Users' Meeting we will have our Mix and Mingle with our Speakers and Attendees on the patio directly attached to the Regency Room until 4:30 pm.
When: Sunday, June 5, 12:00 pm – 4:30 pm EDT
Where: Hyatt Regency Minneapolis, 1300 Nicollet Mall, Minneapolis, MN 55403, United States
With special guests,
Dr. Balyn Zaro (University of California-San Francisco)
Dr. Emma Doud (Indiana University)
Dr. Diana Samodova (University of Copenhagen)
As a thank you to our PEAKS community, we will be providing each attendee a food, drinks, and some PEAKS swag. More details provided after registration.
During the Users' meeting we are excited to share some of our most recent work here, at BSI. With our new release of PEAKS Online Xpro, take advantage of powerful, shared computing resources to perform LC-MS/MS protein and peptide identification and quantification analyses. With the ability to run on any all-in-one installation, multi-CPU/GPU cluster, or cloud server, the advanced software platform allows large datasets to be processed efficiently by multiple users at the same time. With the combination of spectral library search, direct database search, and de novo sequencing in a single workflow user can expect a method that is both accurate and reproducible. From identification to quantification, accelerate discovery and take your PEAKS analysis to the next level with the new DIA workflow and PEAKS daemon: Automated Instrument Link.
In addition to PEAKS Online, we will also be exploring how you can add to your proteomics analysis and profile N- and O-link glycans with a new PEAKS module, GlycanFinder. As one of the most common post-translation modifications (PTMs), glycosylation and glycoproteins play an extremely important role in biology and at BSI we aim to expand the solutions to advance glycoproteomics.
We hope to see you June 5th to share important research from PEAKS users and BSI researchers. For both DDA and DIA data this is the new wave of proteomics analysis to push discovery to the next level!
Registration Form
Registration is now closed.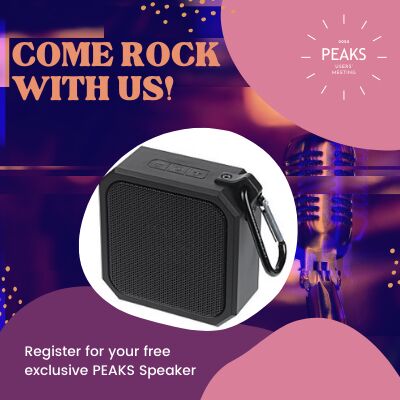 Schedule
12:00 am – 12:20 pm

Lunch & Welcome
12:20 pm – 12:50 pm

A Chemical Proteomics Approach to Studying Innate Immune Signalling
Balyn Zaro, PhD, Assistant Professor, Department of Pharmaceutical Chemistry, University of California-San Francisco
12:50 pm – 1:20 pm

PEAKS DIA Spectral Library Search, Direct Database Search and de novo Sequencing Workflow for Sensitive and Reproducible Identification of Proteins
Dan Maloney, Application Scientist, Bioinformatics Solutions Inc.
1:25 pm – 1:55 pm

Computational Pipeline for Analysis of Human Saliva Metaproteome
Diana Samodova, PhD, Postdoc, Novo Nordisk Foundation Center for Basic Metabolic Research, University of Copenhagen
1:55 pm – 2:25 pm

Automatic MS-based N-linked and O-linked Glycopeptide Characterisation with PEAKS
Kyle Hoffman, PhD, Applications Manager, Bioinformatics Solutions Inc.
2:25 pm – 2:55 pm

Circulating Uromodulin Proteoforms as Biomarkers for Kidney Health and Disease
Emma Doud, PhD, Associate Director, The Center for Proteome Analysis at Indiana University School of Medicine

Q&A Panel
 
3:00 pm – 4:30 pm

Mix and Mingle Social