At Bioinformatics Solutions Inc. we are proud to continue our work as an AI-driven biotechnology company that is committed to advancing research by providing innovative proteomics solutions with machine learning and ground-breaking algorithms integrated into the latest mass spectrometry technology.
At this year's ASMS, users will see how we have advanced PEAKS Online with new deep learning-based technology in our DIA workflow with spectral library, direct database, and de novo sequencing. We will also unveil a new workflow for immunopeptidomics that harnesses our DeepNovo, de novo peptide sequencing by deep learning. In addition to new workflows in PEAKS Online, we are excited to share GlycanFinder that incorporates multiple workflows for different kinds of glycoprotein data with high flexibility. PEAKS GlycanFinder provides accurate and sensitive automated identification of glycopeptides from various mass spectra datasets and comprehensive views for glycopeptide analysis.
Go Beyond the Known with the next generation of PEAKS and see how the solutions from BSI can advance your mass spectrometry data analysis from peptidomics and proteomics to glycomics!
PEAKS Users' Meeting
Sunday, June 5, 12:00 pm – 4:30 pm
Hyatt Regency Minneapolis, 1300 Nicollet Mall, Minneapolis, MN 55403, United States
Bioinformatics Solutions Inc. will have the sincere pleasure to welcome Dr. Balyn Zaro (University of California-San Francisco), Dr. Diana Samodova (University of Copenhagen), and Dr. Emma Doud (Indiana University) as they present how PEAKS has helped their proteomics research. In addition, some representatives from the PEAKS team will also be presenting what's to come for the future of PEAKS products and these talks will focus on advancements of PEAKS DIA Workflow with Spectral Library Search, Direct Database Search and de novo Sequencing and an automatic MS-based N-linked and O-linked Glycopeptide Characterisation.
Following the presentations, PEAKS will be hosting its Mix and Mingle on the Regency Room patio. Food and drinks included!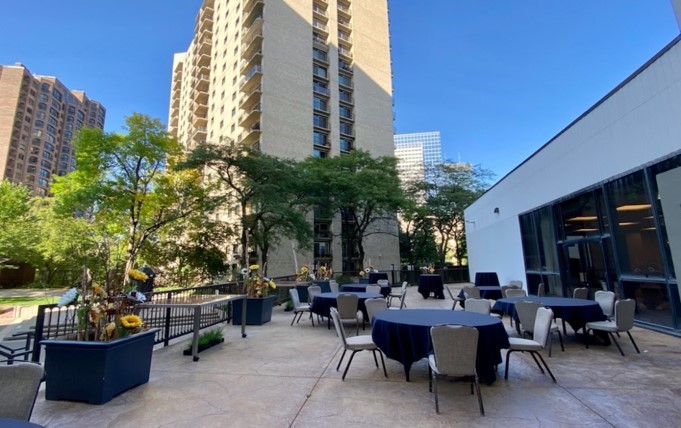 PEAKS on the Exhibit Floor
Visit booth #313
June 5: 7:45 pm – 9:00 pm
June 6–8: 9:00 am – 5:00 pm
June 9: 9:00 am – 2:30 pm
Minneapolis Convention Center, 1301 2nd Ave S, Minneapolis, MN 55404, United States
Conference Posters
ThP 191: A new algorithm for the MS-based identification of N-linked and O-linked with glycan structural resolution
Weiping Sun [1]; Xiyue Zhang [1]; Hieu Tran [1]; Zia Rahman [1]; Lei Xin [1]; Baozhen Shan [1]
[1] Bioinformatics Solutions Inc., Waterloo, ON
ThP 371: Novel HLA-I bound peptides with bacterial origin identified from melanoma tumours using Peaks Online Xpro
Kyle Hoffman [1]; Baozhen Shan [1]
[1] Bioinformatics Solutions Inc., Waterloo, ON